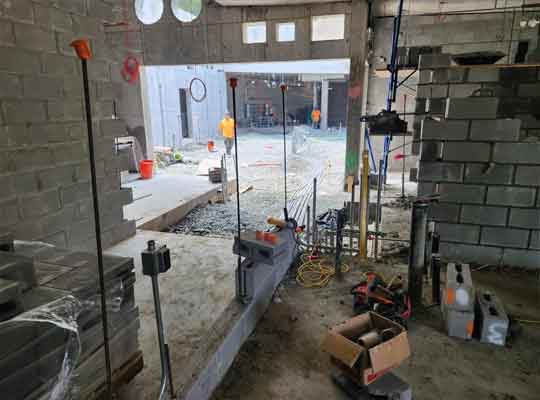 Patio, Driveways, Walkways & Masonry services on Long Island For over 50 years.
Graci Paving Associates has provided masonry services to residential and commercial clients in the Greater New York area.

The strength of our masonry division lies in the combination of experience, knowledge, and proper equipment. The ability to use these resources to complete the entire scope of a masonry project is what distinguishes Graci from our competition.
We own cut-off saws, wall saws, rivet busters, jackhammers, breakers, and chipping hammers that may be necessary to complete the project. We have completed all types of projects from Driveways, Walkways, Patios and Buildings. If the project requires the existing structure to be supported, Graci has the experience and knowledge to build the shoring towers to safely complete the repair. If a footing needs to be dug Graci owns skid steers, excavators, backhoes, and dump trucks necessary to complete the project. Our ability to complete the entire scope in house ensures the job is completed on-time and at competitive prices.
GRACI BRICK AND STONE MASONRY SERVICES INCLUDE:
Masonry Repairs
Masonry Restoration
Re-pointing & Patching